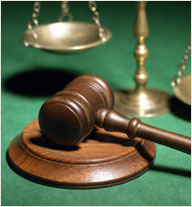 A large group of PGC Members has formed to defend themselves in Court against the CRA Reassessments for the tax shelter programs listed below. If you participated, don't be complacent just because CRA has not started collections yet! They will be coming after you at some point. The tax shelter companies are not going to defend you, they have no money left to do so. So our Class Defence is just about the only choice you have, unless you are prepared to pay back the CRA or go it alone in Tax Court.
To qualify to join our Group, there are just a few requirements:
* Have Tax In Dispute with CRA (your reassessment and objection)
* Be a PGC Member
* Settle Your Donation Debt Using the Justice Pharma Program
For More Details, please review the PGC Class Defence FAQ
If you ARE already a PGC Member and wish to join this Class, please go to Members Section 10 and follow the instructions. There is a one time fee of $100 to subscribe . If you are unsure if you have properly subscribed or not, please login to the Members Section , go to Edit Profile, and scroll down to see your subscription details.
DETAILED INSTRUCTIONS ON HOW TO JOIN THE CLASS DEFENCE ARE HERE

lf you are NOT a PGC Member, we invite you to join our cause. We are presently offering discounted Membership fees if you pay in advance. You can register for Membership below:

If you have not yet settled your donation debt with the Justice Pharma program, but wish to join our Class, please just let us know and we can put you in touch with a Justice Affiliate in your area.
Tax Shelter Programs Involved
* Canadian Organization for International Philanthropy (COIP)
* Relief Lending Group Ltd (RLG)
* Mission Life Financial Inc
(
MLF)
* Pharma Gifts International Inc (PGI)